Feedback from our Meeting - May 2022
Mystery Mosaic Guild Project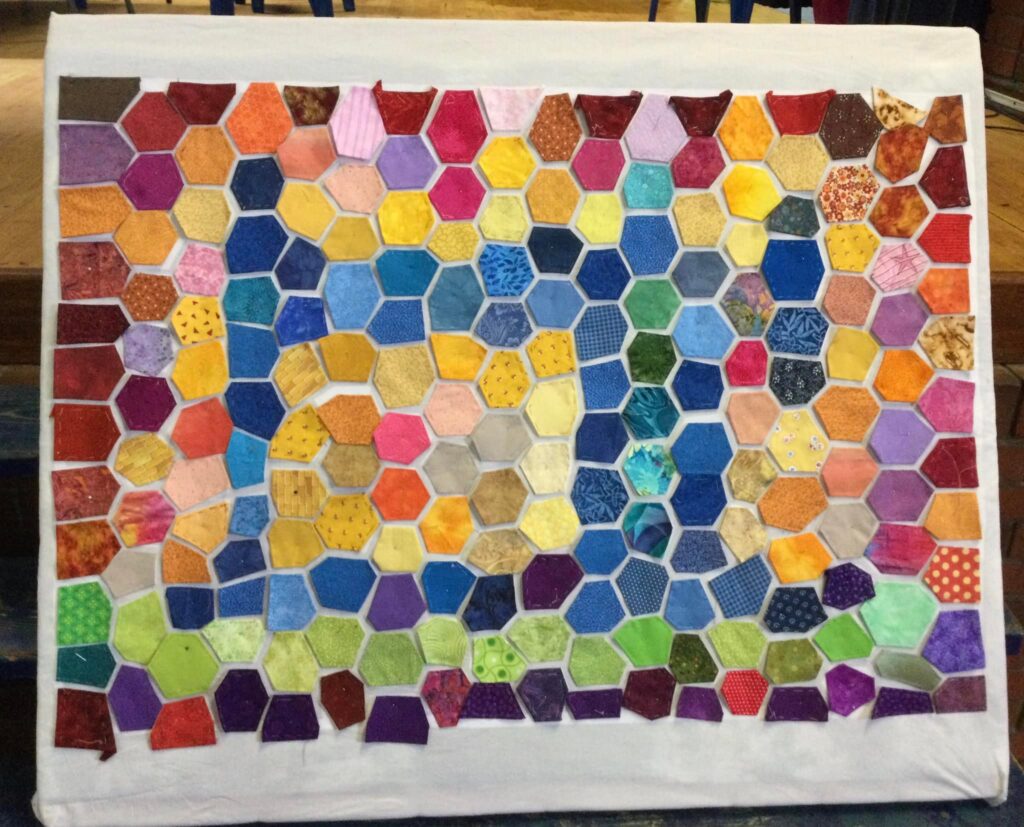 We finished piecing the mystery mosaic guild project under guidance of Angie Weisswange. 
After our demo/talk about EPP at the March meeting, Angie initiated a guild project using the same technique and we finished it over two guild meetings. 
Thank you for all the fabric donations and willing hands! The top will be prepared to sew pieces down during our annual Dias Guild Show in July.
The design and colours were specifically chosen in support of the Ukrainian stitchers/quilters and once the quilt is finished, will hopefully find a home in the Ukraine with love from the Dias Quilters Guild.
Feedback from our Meeting - April 2022
Anna- Marth chaired the meeting for the first time as chairlady. 
Colleen Butler shared information about serial quilts. 
Progress of the project of the year could be seen from some members. 
The classes for our annual show was launched.  Carole showed showed examples about the class she will present next month. 
Meeting ended with teagroup showing some of there quilt projects. Sharene- thank you for the Easter eggs!
Dias Guild Project Quilt 2022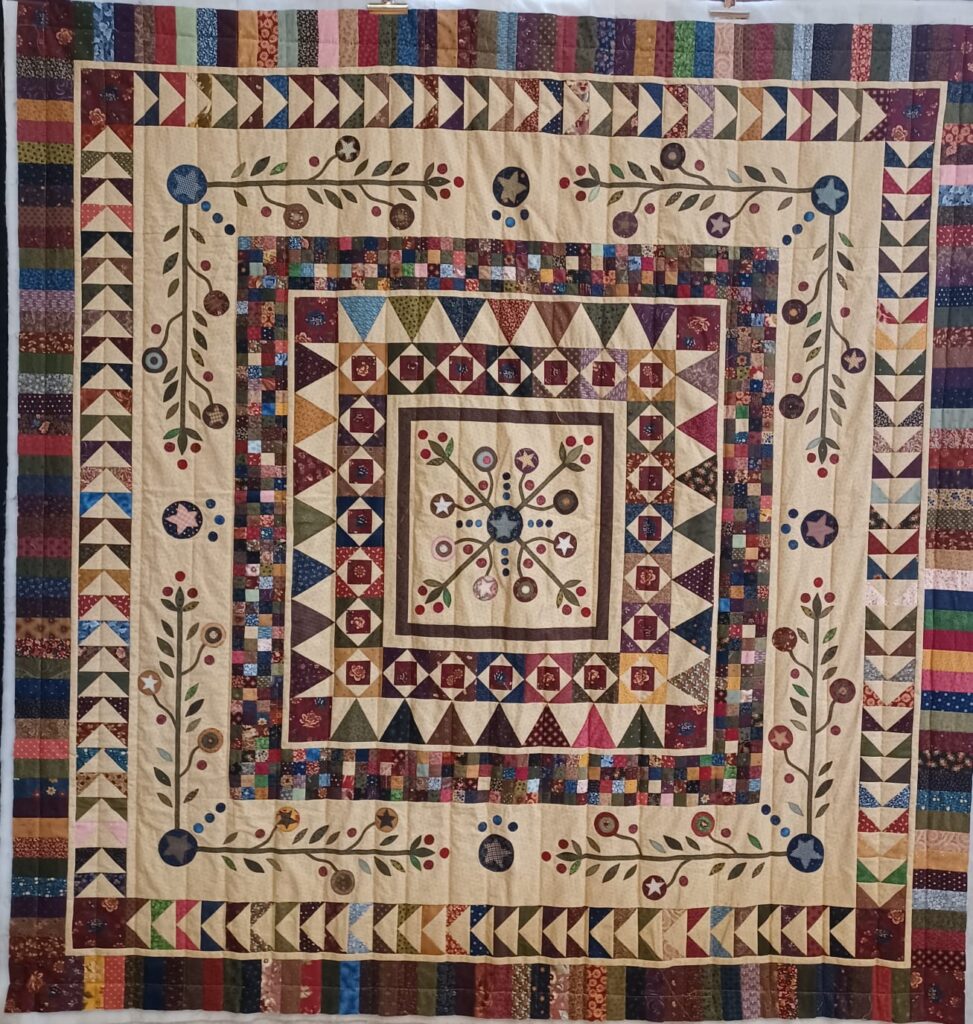 Scenes from our Meeting - February 2022
Scenes from our Meeting - November 2021
Scenes from our Meeting - 5 June 2021